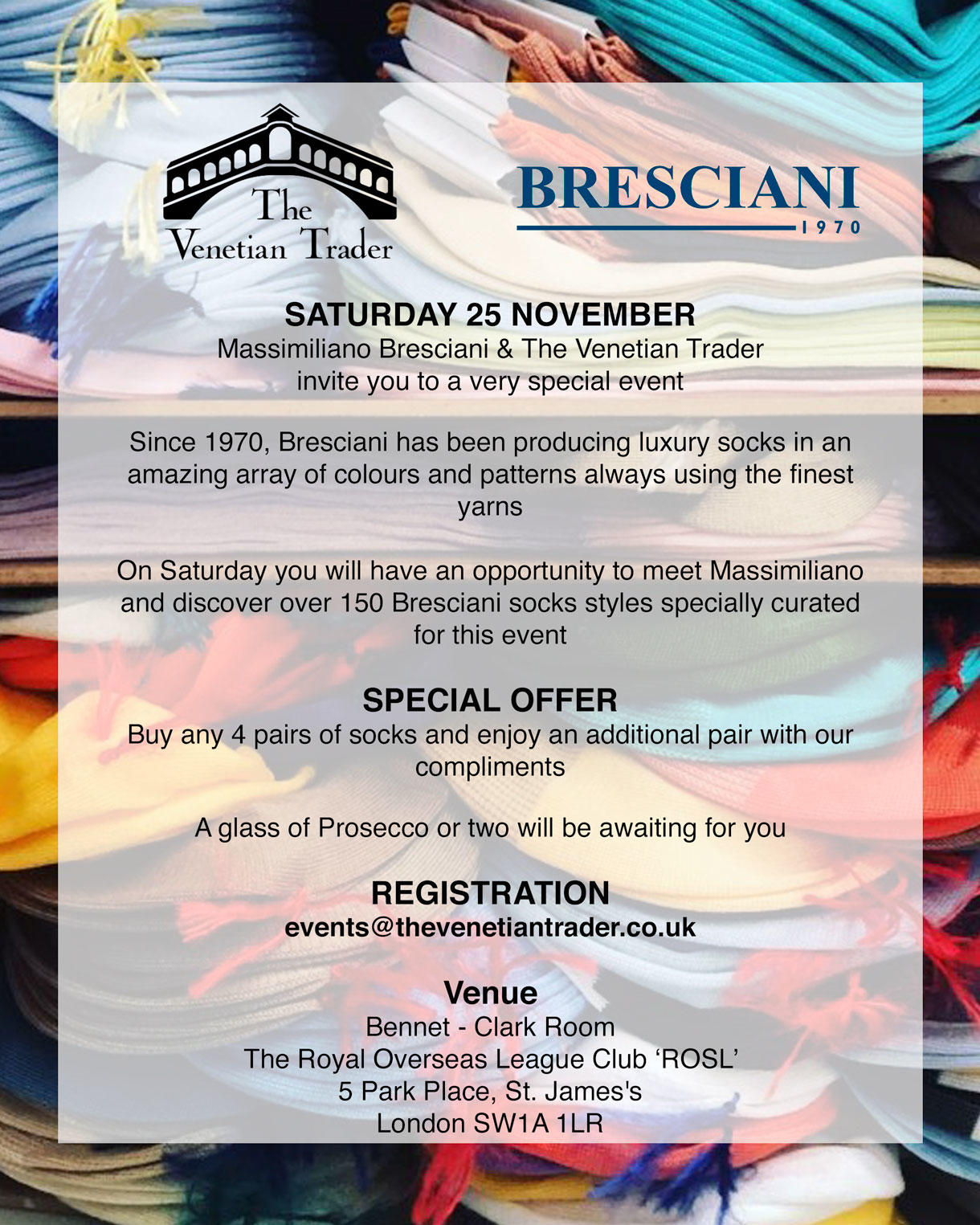 Bresciani, the best socks manufacturer in the world from Italy, will be hosting a pop-up event in collaboration with The Venetian Trader on 25 November 2017 at Royal Overseas League Club, London. First time in London, a vast collection of the finest socks! Perfect gifts for Christmas.
OFFER - A FREE pair of socks with the purchase of any 4 pairs. We have a limited stock of the archival pattern socks.
Vistors can see a wonderful collection of socks from the historic Bresciani archives. Massimiliano Bresciani would be present himself to chat!
The Royal Overseas League Club is 2 mins walking distance from Green Park tube station. A perfect Saturday plan [Click Here for Directions]
REGISTRATION REQUIRED at events@thevenetiantrader.co.uk