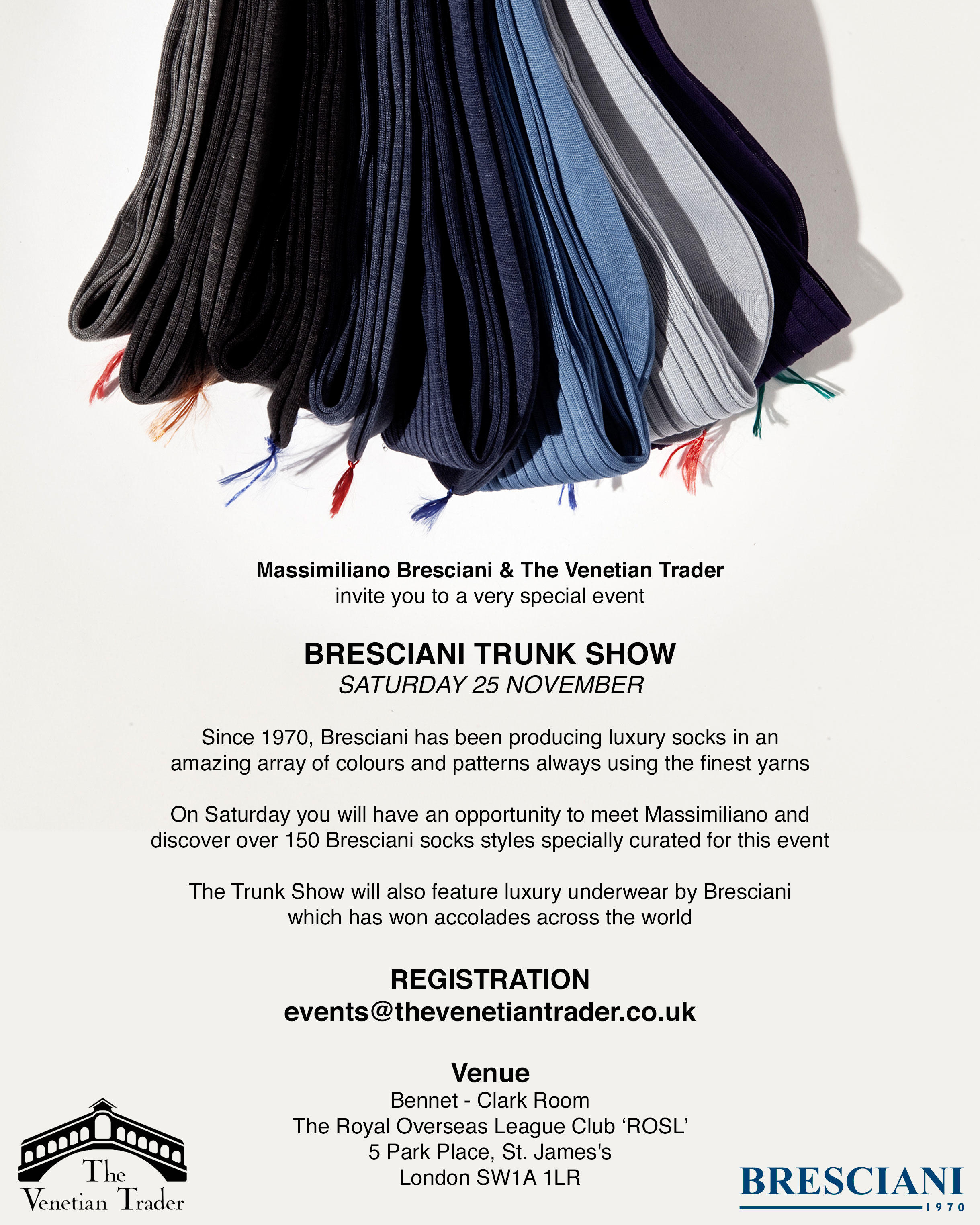 BRESCIANI TRUNK SHOW EVENT ON SATURDAY 25 NOVEMBER 2017 IN LONDON
Massimiliano Bresciani & The Venetian Trader invite you to a very special event.
Since 1970, Bresciani has been producing luxury socks in an amazing array of colours and patterns always using the finest yarns.
On Saturday you will have an opportunity to meet Massimiliano and discover over 150 Bresciani socks styles specially curated for this event. This will be the first such event in London.
The Trunk Show will also feature luxury underwear by Bresciani which has won accolades across the world.
REGISTRATION - events@thevenetiantrader.co.uk
Venue
Bennet - Clark Room, The Royal Overseas League Club 'ROSL'
5 Park Place, St. James's London SW1A 1LR