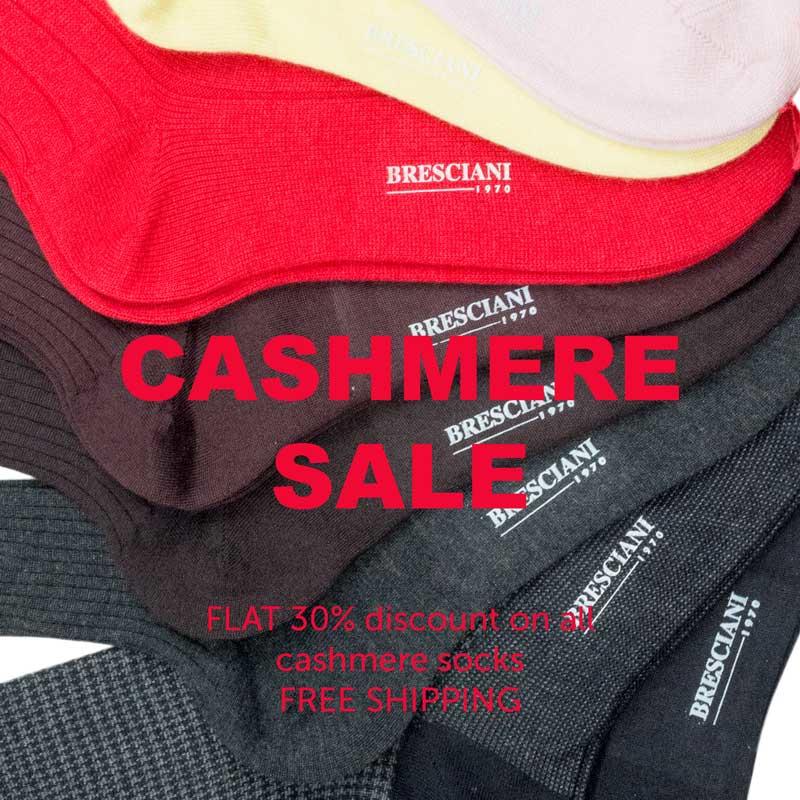 Hello ! hope you are well and gearing up for the festive season. We, thought that it might be a good idea to put some early Christmas treats out there, what better way to kick start the festivities ! Check out our discounts on the Cashmere socks her CHRISTMAS CASHMERE SALE
We are offering a 30% discount on all our handmade cashmere socks. These socks are made in Italy by Bresciani. The highest quality Himalayan cashmere is used to produce these socks. They have a buttery soft feel and come in attractive colours. These socks are unisex and therefore can be worn by both men and women. They are available both in 100% cashmere and also with a blend of 30% silk, which makes the socks lighter.
These are all rounder socks which would last you a long time. Wear them as bed socks or to work. The premium cashmere ensures longevity, better fit and a soft feel. These cashmere socks can be washed at home.
We offer absolutely FREE SHIPPING on all our products, whether you buy one pair or ten. HURRY !